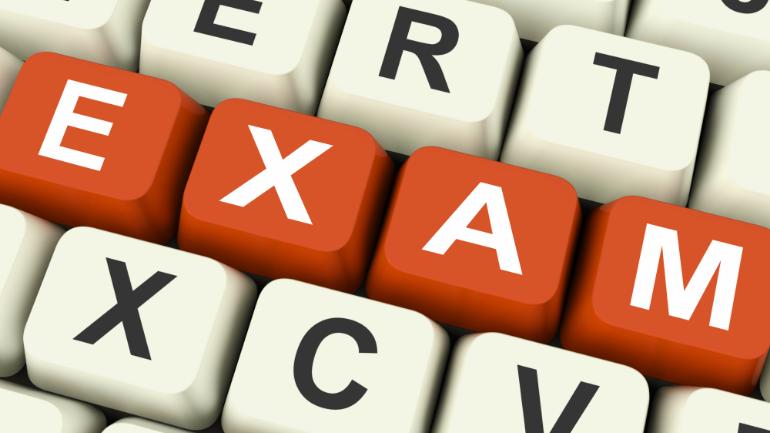 Its Exam season in most of the country. Maharashtra is about to conduct its first set of Public Exams from tomorrow the HSC or Higher secondary Examinations. If you have not studied all year around are looking for last minute tips. You are in for a nasty surprise. The curriculum that any board or institution prepares is typically for a year and if you have not studied all year long it is difficult to cope a year's work in just a few days or hours.
That is the main reason why most institutions in the Country have quarterly, half yearly or periodic tests and exams so that you can prepare for the big finale. Let's look at some of the tips that can help you to counter stress during the exam season.
Wake Up Early
A Good night's sleep is very important for you to function to your fullest potential the next day. Wake up early does not mean you wake at 4 am in the morning. Wake up latest by 6:00 or 7:00 in the morning. Over sleeping also tends to make you feel drowsy so it is important that you wake up early
Also Read: Baba Ramdev Yoga Tips: Do Surya Namaskar at the Beginning of the day
Exercise
After waking up in the morning it is a good Idea to indulge in some sought of Physical exercise. But ensure that it is a light activity that doesn't require you to be very active physically. As that can drain sufficient amount of energy that is required during the rest of the day. Something as simple as a walk for about half an hour should do.
Eating habits
Ensure that you do not indulge in eating something that you normally do not eat. It could lead to an upset stomach. Prefer Home food as that is considered to be the most hygienic and chances of you falling ill are very less. Do not indulge in overeating especially your breakfast. Since that can make you feel drowsy which you definitely don't want to be during your exam. Drink plenty of water so you don't feel dehydrated but not too much as you don't want to got to the washroom during the examination.
Keep yourself Organized
Right from the advent of your examination calendar keep yourself organized. If you have a study table or a place that you study keep your books organized by the dates that the examinations are scheduled. Keep adequate number of Pens, Pencils, erasers etc. at your disposal so that you don't have to waste time searching for one at the last minute. Also keep your Hall Ticket in your bag at all times.
Last minute Revision
If you have studied all year long this is the right time to remember all that you studied back again. Spend few hours to glance through all that you studied the entire year not spending too much time on any certain topic. Answering Model Question Papers or Old question papers can help tremendously as it will be a rehearsal of the actual examination the next day.
Leave at least an Hour Early
Travel can cause significant delays and can be very unpredictable. Leave more than an hour earlier than it takes for you to commute to your exam destination. You don't want to end up late for an exam or rushing to your classroom and starting your exam. Its better that you reach the destination an hour earlier so that you can maintain your composure to write the exam.
Avoid Malpractices at the examination center
There are no shortcuts to success. So, avoid trying to cheat in your exams. While many indulge in copying someone else's paper or carry chits that contain answers. If caught by the invigilator the consequences can be disastrous. You can be barred from attending the examination for upto three years.